Here is where we left last time with the structure of the two benches assembled and ready for finishing touches. Both are 24" wide and 33" tall with the long one at eight feet in length and the shorter one at five feet.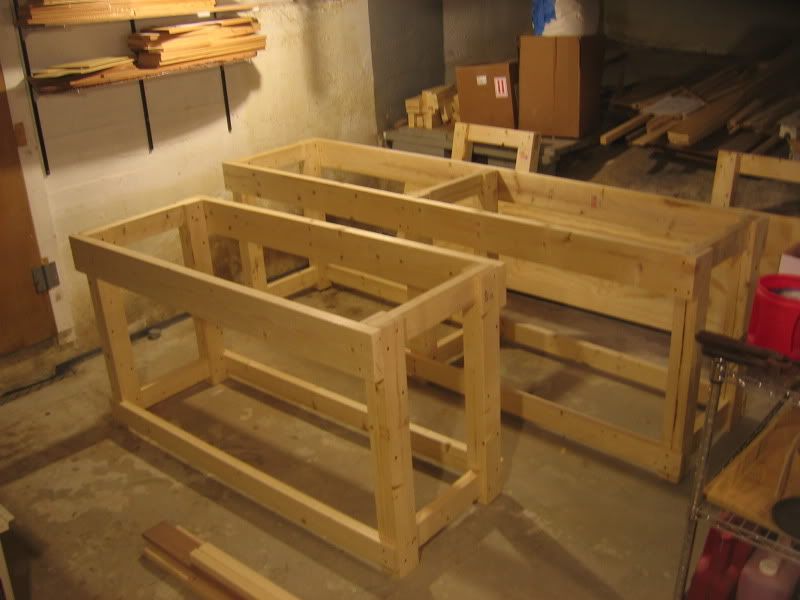 I took this opportunity to paint the structure while it was still easy to reach all the surfaces. This is the coverage after one coat of a mildew resistant white primer. I had planned on two coats but for now the coverage is pretty good and I need to get work done more than I need even prettier workbenches.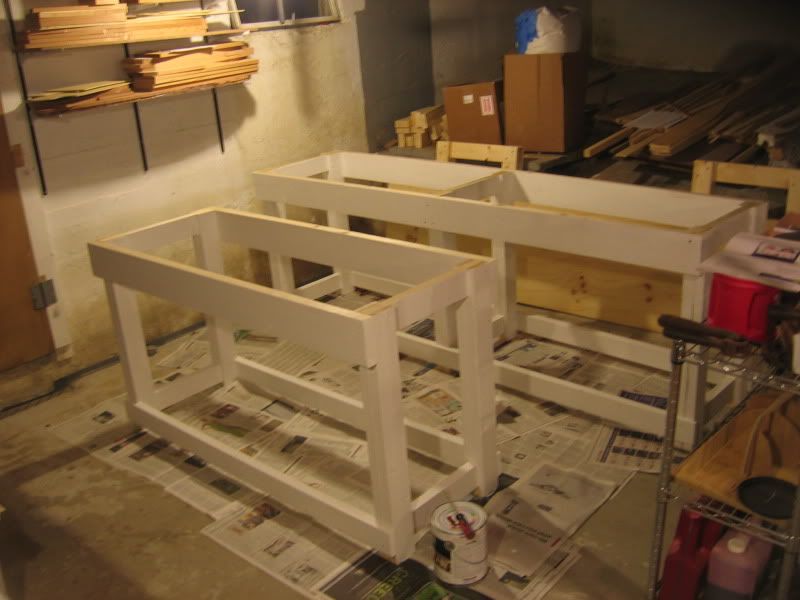 The paint had plenty of time to dry over last weekend while I was busy with a business case competition and so now it's time to finish them off. The tops are made from 3/4" A/C plywood and cut to be flush with the top boards. This way i can clamp things to the face of the top board and use it like a bench vise.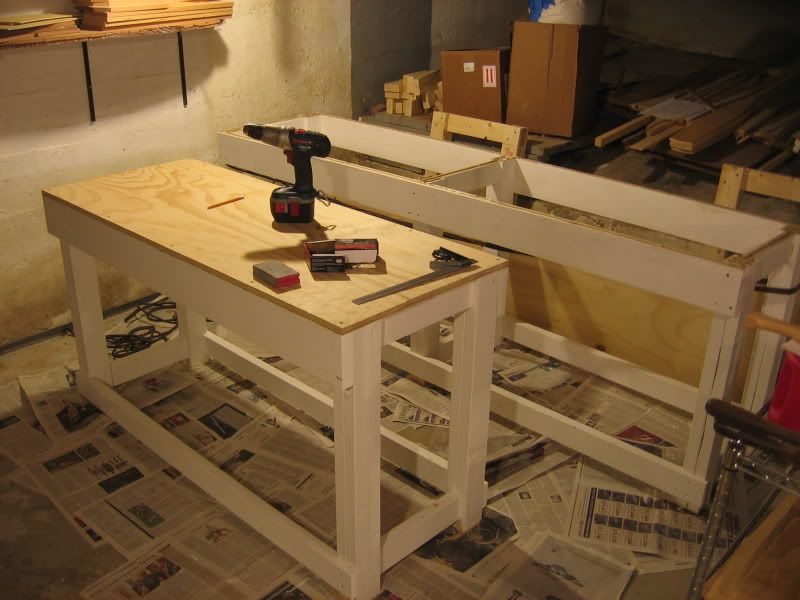 Once the top panels are cut to size and clamped in place it was once again time to break out the fuller coutersink drill bit set which is getting even more use than I imagined when I bought them. Pre-drilling keeps the plywood from splitting and sinks the screw head below the work surface. As a side benefit it also makes lining up the top easier when the top is sliding around on glue. Speaking of glue, next came a bead of PL Premium construction glue and dropping on the top.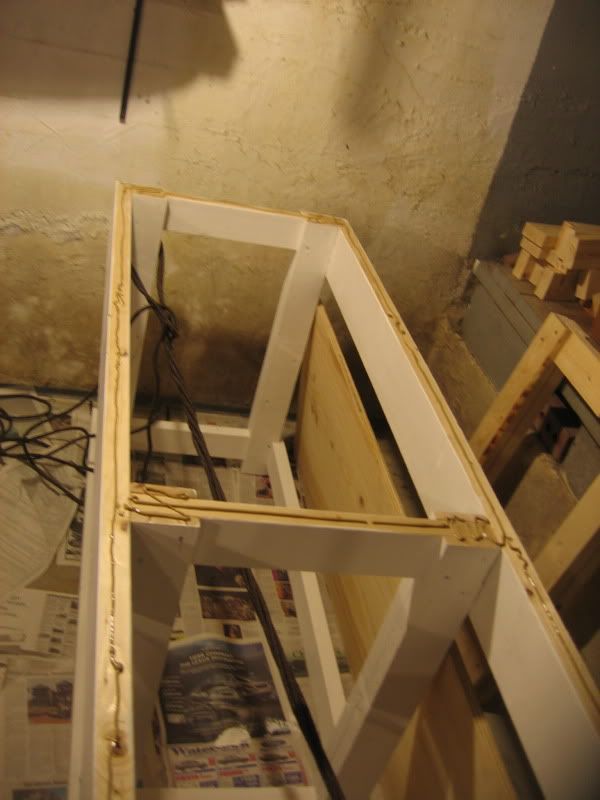 And here is the final product! The top edge was radiused with a router and then the plywood got a coat of epoxy to help the soft plywood stand up to hard use. The bottom shelf is made with 1x2 strapping spaced 3/4" between slats and fastened with galvanized nails.
The eight foot bench is now ready for making beams this weekend and when put end to end with the five foot benches (one more yet to build) will be long enough for making the mast.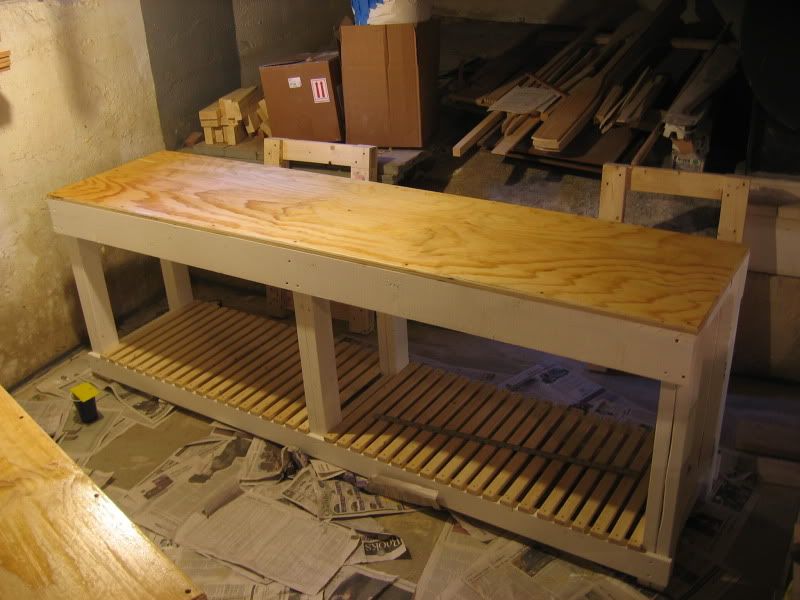 Now back to working on the Hitia ...