A quick update on the main beam. The bottom was glued on and cured over night.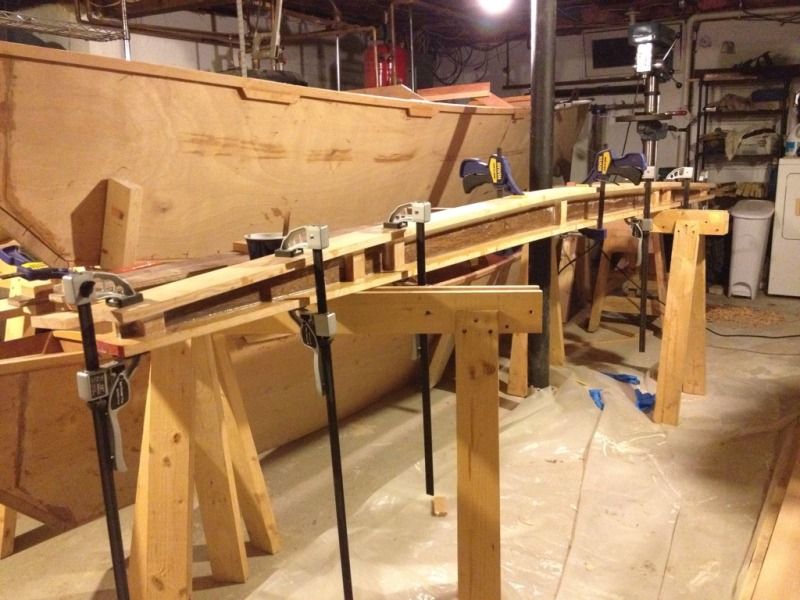 The compression blocks pretty much assure that it the top and bottom are parallel, though in some cases there was some room for adjustment based on small changes in the clamping location particularly on the ends.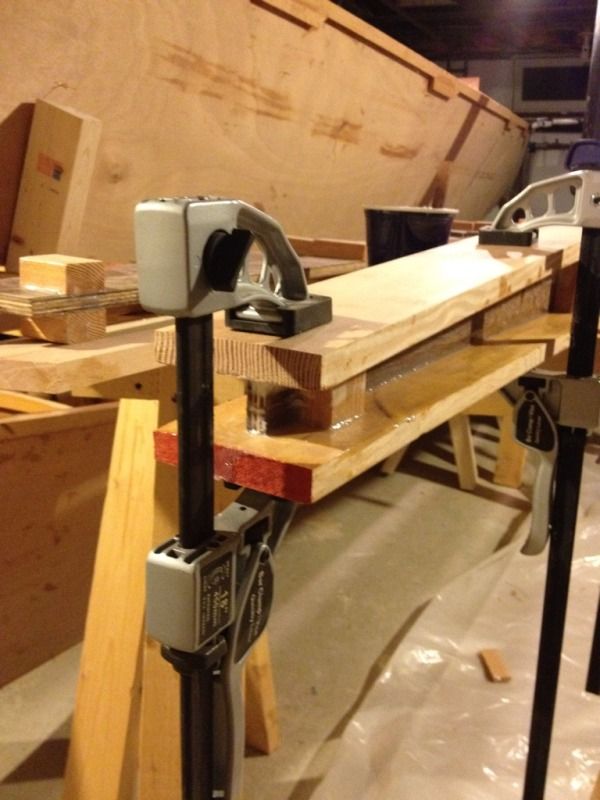 And here is the main beam all glued up and man is this thing sturdy. I'm feeling better about these beams being the only thing keeping us out of the water.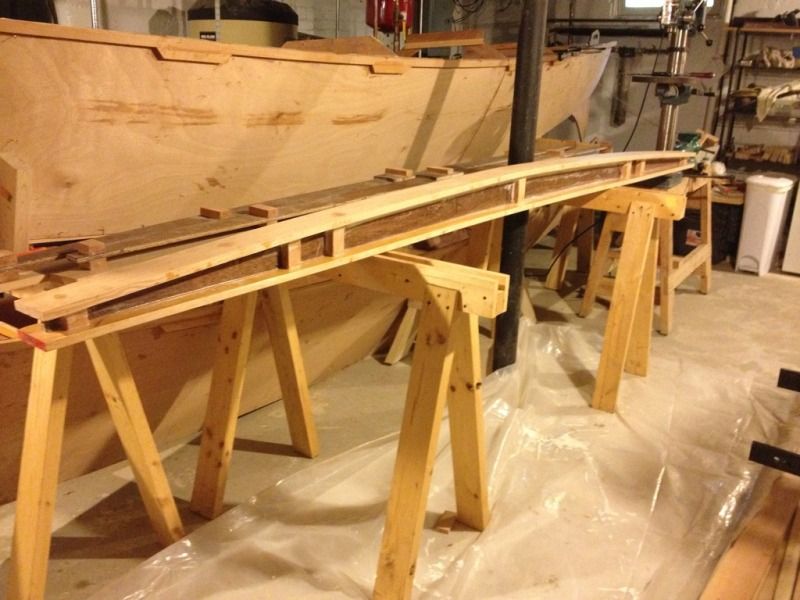 Now we just have to keep up the sequence: glue, wait, fillet, wait, glue, wait, fillet, wait ...